Corona Virus Health Alert
All patients entering our clinic must wear a mask.
We are offering Face to Face and Telehealth consults. If you have fever, runny nose, sore throat, cold and flu like symptoms you are only able to book telehealth consultation.
We are adhering to Department of Health Infection Control Guidelines and limiting patient numbers and time spent in Waiting Room.
Walk ins will be welcomed. 
We pledge our Allegiance to deliver quality primary medical care – accessible for all.
Click here to book online for an appointment to see a GP.
Contact us if you have any enquiry or to make an appointment.
Monday, Tuesday, Wednesday, Thursday & Friday: 9am – 6pm
Saturday: 9am – 5pm
Sunday: 9am – 5pm
Public Holidays: Closed
New patients are very welcome at Allegiance Medical.
Did you know that you can book your next appointment via our App?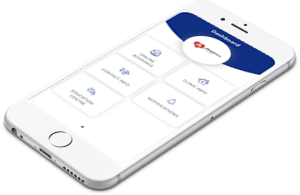 It's easy!  Just download it from the App Store or Google Play.
TELEHEALTH CONSULTATION
You can now have your consultation online via a telehealth video call.
Video calling is as convenient as a phone call, with the added value of face-to-face communication. It can save you time and money and brings your care closer to home.
How to connect to a telehealth appointment
Enter the clinic's waiting area online. We are notified when you arrive, and your clinician will join you when they are ready. There is no need to create an account. No information you enter is stored.
Join the telehealth waiting room here:
If you need help connecting to telehealth, you can find step-by-step instructions here.

ALLEGIANCE MEDICAL WILL BE STARTING COVID-19 VACCINATION ROLLOUT FROM APRIL 12TH.
ALL COVID VACCINES WILL BE BULK BILLED.
Please use the following links for Australian Government COVID-19 information.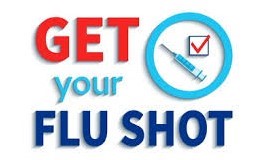 Government and private Influenza vaccines are now available at Allegiance Medical.
Private flu vaccinations can be purchased at Allegiance Medical for $15 . The consultations for flu shots are bulk billed, If you have a valid Medicare card.
Flu vaccination will be free for those who meet government eligibility criteria.
Please call 03 8525 1480 to book in your flu jab with the nurse!

Doctors in Bentleigh, VIC
Centrally located in Bentleigh, our focus at Allegiance Medical Centre is to provide the best possible care in general practice , no matter where you are in your life journey.
Our general practitioners aim to provide the most up to date, evidence-based health advice and practice to patients within a relaxed and caring environment.
At our new, fresh modern clinic, we provide exceptional care to our patients in all areas of general practice in a holistic fashion – it really is "all about you".
At Allegiance Medical, we provide all childhood vaccinations and these are free to holders of Medicare cards.
At Allegiance Medical, we provide professional, safe and effective ear wax removal using a gentle micro-suction technology.
The doctors at Allegience Medical are experienced in the management of a broad range of mental health.
Our staff at the Allegiance Medical are committed to providing excellence in patient care. The clinic is staffed by qualified doctors and nurses providing exceptional medical care.