We pledge our Allegiance to deliver quality primary medical care - accessible for all.
Did you know that you can book your next appointment via our App?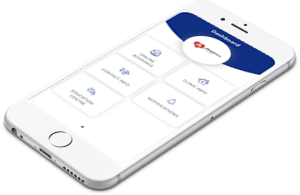 It's easy!  Just download it from the App Store or Google Play.
Click here to book online for an appointment to see a GP.
Contact us if you have any enquiry or to make an appointment.
Monday, Tuesday, Wednesday, Thursday & Friday: 9am – 6pm
Saturday: 9am – 5pm
Sunday: 9am – 5pm
Public Holidays: Closed
New patients are very welcome at Allegiance Medical.

Doctors in Bentleigh, VIC
Centrally located in Bentleigh, our focus at Allegiance Medical Centre is to provide the best possible care in general practice , no matter where you are in your life journey.
Our general practitioners aim to provide the most up to date, evidence-based health advice and practice to patients within a relaxed and caring environment.
At our new, fresh modern clinic, we provide exceptional care to our patients in all areas of general practice in a holistic fashion – it really is "all about you".
At Allegiance Medical, we provide professional, safe and effective ear wax removal using a gentle micro-suction technology.
Our doctors are trained to perform Contraceptive implant insertion and removals.
Our staff at the Allegiance Medical are committed to providing excellence in patient care. The clinic is staffed by qualified doctors and nurses providing exceptional medical care.