" We Offer Experience You Can Trust "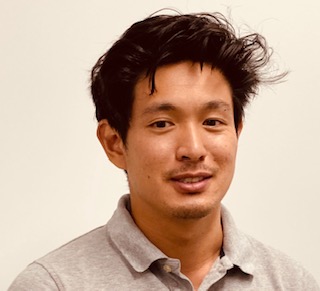 Richard Chhuon
Podiatrist 
Richard Chhuon is the co-founder of On Track Podiatry, whose aim is to provide exceptional podiatry care in all aspects of podiatry and in many healthcare settings. He obtained his Bachelor of Health Science/Master of Pdiatric Practice from La Trobe University.
Richard's experience extends beyond the clinic. He was the head sports trainer for Marcellin Football Club and has treated/managed many football players with sproting injuries.
Richard's enjoys all aspects of podiatry. However his interests and expertise in podiatry fall within chronic and acute injury management and rehabilitation, orthotic prescription and managing the diabetic foot.
Here is the list of conditions podiatrist's manage/treat:
Warts
Corns
Callous
Ingrown toenail
Flat feet
Plantar fasciitis
Farefoot pain
Bunions
Shin splints
Heel pain
Ankle sprains
Lower back pain
Knee pain
Fungal nail
Diabetic foot
Rheumatoid and osteoarthritis
And much more!
Please contact us to make a booking with Richard Chhuon.  Click here to view our contact page.